Doug Chronicles were a short-lived series of childrens' books and part of the Doug Expanded Universe. The following is a list and brief synopsis of books in the series, and their impact on Doug canon as a whole.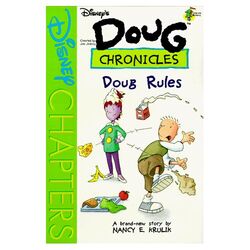 "Doug Rules"
Doug wakes up one morning to find everyone throwing things at him. While this is taking place, Beebe Bluff stands in the background with a disapproving look on her face. Can Doug solve the mystery of the misguided missiles?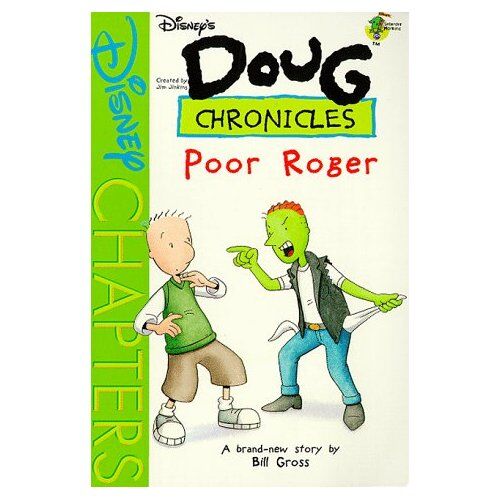 "Poor Roger"
Roger angrily demonstrates to Doug how large his pockets are. Doug becomes concerned his pockets cannot match Roger's. Will this cost him Patti's love?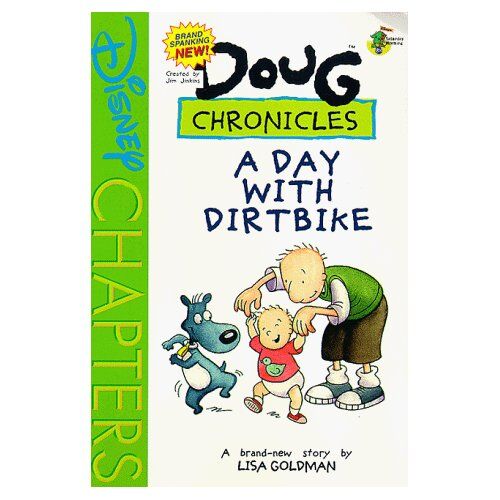 "A Day with Dirtbike"
Doug and Porkchop look after his little sister Dirtbike for the afternoon, and this is one baby's day out they won't soon forget!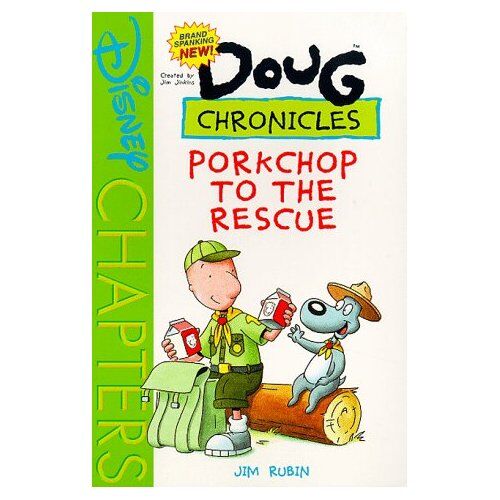 "Porkchop to the Rescue"
Doug goes camping with his faithful dog Porkchop. Unfortunatly, Doug quickly learns that he forgot to pack anything to eat.. but perhaps Porkchop can help him solve that problem!
Character Deaths: Porkchop
Status: Canon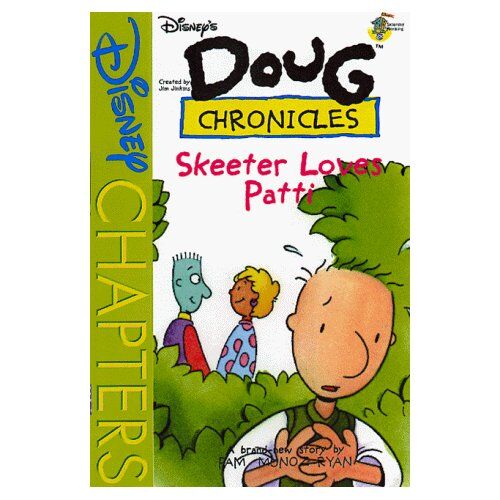 "Skeeter Loves Patti"
Doug learns of Skeeter and Patti's secret romance.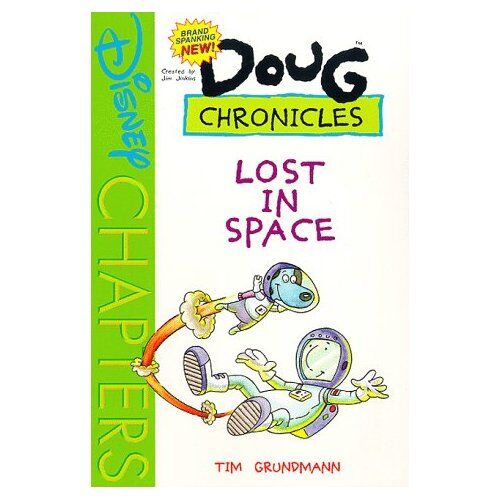 "Lost in Space"

An imaginary tale depicting the last minutes of Doug's life as an astronaut, as his oxygen slowly runs out. Tormented by the ghost of the dog he murdered(wearing an adorable dog-sized spacesuit, complete with jet-pack), Doug laments the mis-steps he had taken in life. Perhaps, with a few less murders, things might've worked out alright.